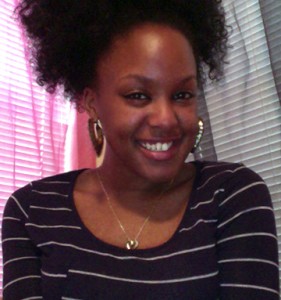 The constant transformation of technology is something that must be continually observed and discussed on a mass scale, and the SXSW Interactive platform is the ideal arena for this discussion. This festival is absolutely necessary for anyone who seeks to have a profession that involves the usage of digital media technology. As a student who is very much interested in the digital media landscape, I believe that participating in the SXTXState Project is the quintessential way to propel me forth on my career path.
I had the opportunity to cover the SXSW Interactive festival as part of the Advanced Online Media course offered at Texas State University during the Spring 2012 semester. As a class of almost 20, we were able to produce an extensive amount of coverage of SXSW Interactive panels for the class's website. I couldn't begin to explain how big of an impact that experience had on my life and burgeoning career. The things that I learned and observed during that time have come to heavily influence the decisions that I'm currently making for my future.
While that was a fruitful experience, I did feel that not all members of the team were as invested in the project as others. Upon hearing that the SXTXState Project would be a separate endeavor in the Mass Communication Program in Spring 2013, and would consist of only five members, I immediately saw this as the perfect opportunity to revamp our university's presence at the SXSW Interactive festival. While the team has shrunk in numbers, I believe that this approach will give the program a chance to cover the event more thoroughly, aggressively, and purposefully, due to the selective and competitive nature of course enrollment.
I see myself as an ideal candidate for this innovative course because of my aforementioned exposure to the project that it is based on. Because I know what to expect, I would be able to use my first-hand experience to prepare not only myself, but also the other members of the team. Those who have not previously participated in the project would benefit from this for understandable reasons. I also believe that my insight could be of value to those who did participate. As quasi-veterans, we would be able to compare our impressions of the experience and analyze how we could make the project better for ourselves, and for the consumers we would be producing material for.
Additionally, I've been able to take every single one of the new media-related graduate courses offered at Texas State University. I can truly say that each course has equipped me with invaluable technical and theoretical skills that I've been able to apply to personal, professional and educational projects. I believe that the knowledge I've gained as a New Media Concentration student has prepared me to proficiently interact with panelists and attendees alike. I strongly feel that this preparation will allow me to engage at a higher level of communication than I would have been able to otherwise.
If awarded the privilege to participate in the SXTXState Project, I would be given the opportunity to cap off an incredible two-year experience as a graduate student in the Mass Communication Program at Texas State University. As many students and faculty can reaffirm, individuals who have observed the work of our program have consistently expressed how impressive our school is. It is because of innovative methods, such as the SXTXState Project, that we are being recognized and viewed in such a positive light. I would be beyond honored to be one of the many reasons for this recognition.
Even if I don't get the opportunity to participate in this project, I will be confident in its execution because I will know that the best people were selected to represent our university. In the end, that's truly what matters.
Kiana's Work from SXSW 2012
SXSWi 2012 Interview with Deanna Zandt
SXSWi 2012 Interview with Brian Conley
SXSWi 2012 Interview with Kristin Russo
Additional Info:
New Media Concentration: Yes
Been to SXSW Before: Yes -  2010 (music only), 2011 (music only), 2012 (interactive and music)
Been in Program Since: 2011
Relevant TXST Courses: Issues in New Media, Online Media Design, Advanced Online Media, Content Management Systems
Other Courses: n/a
Website: www.kianafitzgerald.com
Blog: www.kianafitzgerald.com/blog
Twitter: @KianaFitz
LinkedIn: www.linkedin.com/in/kianafitzgerald
Facebook: www.facebook.com/kiana.jewell
Other: Co-Site Designer and Contributor for SXTXState.com: sxtxstate.com/author/kiana-fitzgerald; Lead Site Developer and Contributor for TXStateOfChange.com: txstateofchange.com/node/55

+138

-1